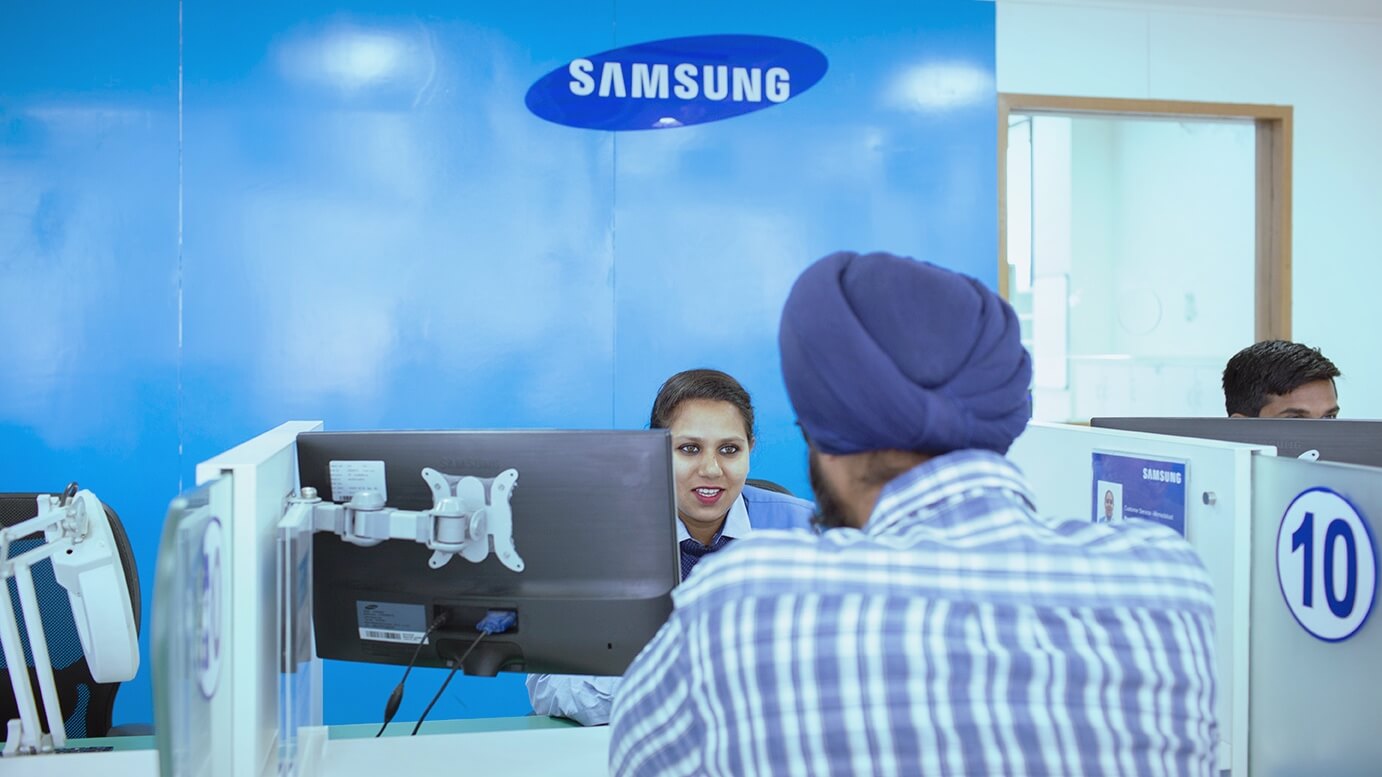 How Samsung wins with customer care.
Smartphone growth in India is exploding. People are simply crazy about mobile and consumer electronic products. Today, India is one of the key markets for Samsung, the global leader in consumer electronics.
If one of Samsung´s customers needs help with an electronic device, highly qualified support experts assist at the Samsung Customer Service Plaza run by B2X. The goal is to solve issues on the spot directly in the store and even repair broken devices while customers wait.
Please tell us a little bit about yourself and get your free PDF copy of the Samsung Success Story.