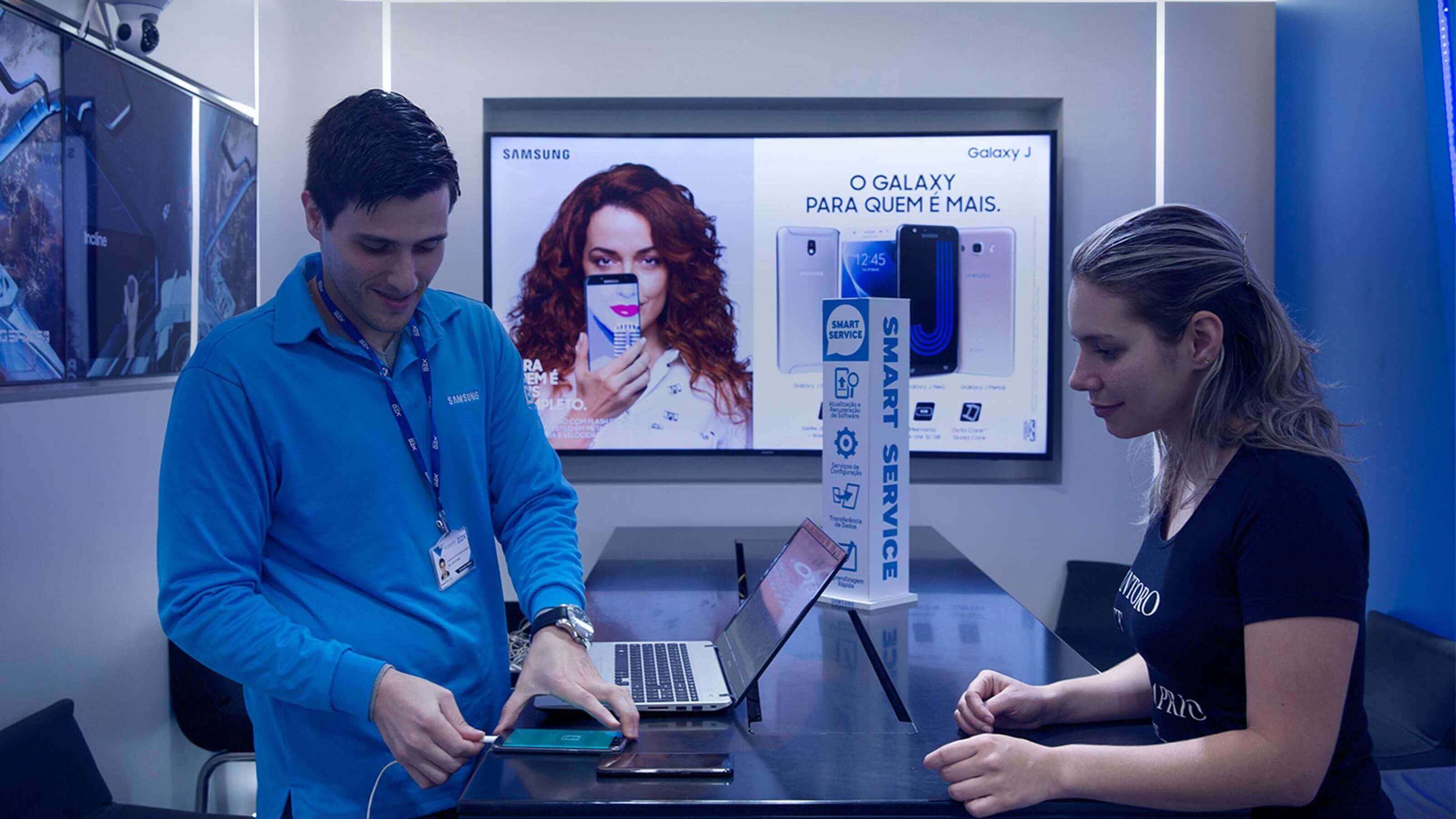 How Samsung wins with customer care.
Brazil is one of the fastest growing smartphone and tablet markets in the world. For Samsung, Brazil has long been a core market. The Korean consumer electronics giant pursues a clear strategy: differentiation through excellent service.
With an innovative service concept, customers benefit from a unique service experience. Whether there are questions before purchasing the device or help is needed with repairs, the Samsung Galaxy Consultants are available as a personal guide.
Please tell us a little bit about yourself and get your free PDF copy of the Samsung Success Story.